The Tommy Apostlos Fund (TAF) was established in 1988 in memory of Tommy Apostolos, a lifetime Roseville resident and a 30+year employee of Roseville Telephone Company. One of Tommy's passions was helping children in need.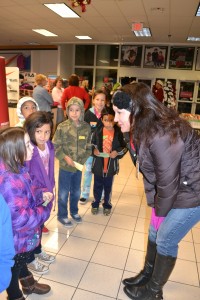 Originally, TAF was a cooperative between Surewest Communications (formerly Roseville Telephone Company), Roseville Police Association, and the Apostolos Family with a few support volunteers, and our first kids' shopping spree in 1988 had just 10 kids. Today we provide nearly 500 children each year with much needed clothing, coats, shoes and school supplies, including backpacks. In fact, the TAF has been so successful that other communities are now starting to replicate our efforts to provide for the needs of the children in their own cities.
TAF is a California 501 (C3) nonprofit organization that raises funds to purchase clothing for underprivileged Roseville-based school children. Teachers and staff within the school districts identify the children who come from underprivileged, low income or struggling families within the local community, and they are then offered the opportunity to shop with the TAF program.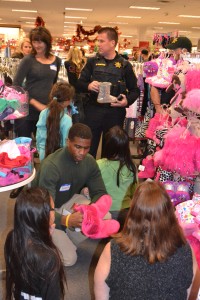 How Does It Work? TAF volunteers coordinate child selection with Roseville schools. Teachers and principals first identify and submit these children to TAF for consideration. Based on available funds, TAF coordinates the shopping event directly with the parent/guardian of the student.  Our goal is to never leave a child in need.
Primary Partnership For over 20 years, our annual children's shopping spree was hosted at Mervyn's on Douglas Blvd. When that store closed in 2009, these events were moved to Kohl's on Fairway Drive. Our new host Kohl's has partnered with TAF with outstanding vigor that makes these events a joy for all.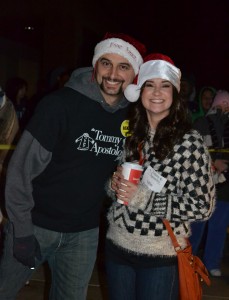 Where does the money come from? TAF was first set-up with an endowment fund to perpetuate the charity. That fund has been supplemented each year with fundraising events like the following:
Benefit Dinner/Dance in the Spring, with nearly 500 attendees
Smaller partnership events such as the Tru Fitness Bike-a-Thon, Lions Club Crab Feed, St. Anna Greek Festival
Sponsorships with local businesses
Private contributions from the community
Grant awards