We are sorry but at this time we cannot accept nominations for students for the shopping trip through this website. All nominations need to go through the Roseville Teachers and key agencies.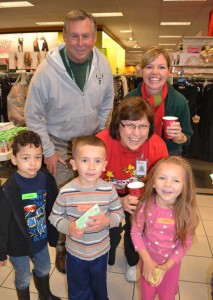 At the Tommy Apostolos Fund we always welcome more volunteers! If you have questions about  how you can get involved with TAF, become a volunteer for the shopping trips or would like to become a sponsor please contact us by filling out this form or using the contact info below. You can also fill out this form to be added to our mailing list which includes invitations to upcoming events and reminders about our volunteer opportunities!
If you are planning on coming to the Shopping Days please print this form, fill out and bring with you – Volunteer Form – 2018. Please note, you must bring your driver's license (or other photo ID) in with you to the volunteer check-in the morning of the shopping trip. Sorry – no one under 18 is allowed to assist with shopping.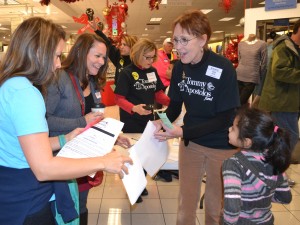 Volunteer Coordinators telephone: 916-772-0667
Email: tommyafund@gmail.com
Address:
Tommy Apostolos Fund
PO Box 291,
Roseville, CA 95661